Reject Post
User will see the reason for rejection
Send Tip
Tip will be emailed to the author

Report Post
Report posts for breaking rules.
To respond to the author use the QUOTE button.
Report inaccurate information in post
Report posts for containing inaccurate or misleading information.
Svi želimo biti uspješni i srećni u poslu i u životu.Postoji samo jedan način da to i ostvarimo,a to je rad, rad i samo rad.Kad se ujutro probudimo ,prvo što uradimo je da pogledamo šta je novo u SFI biznisu,zar ne?Jesmo li pomalo tužni ako nismo ništa dobili za nagradu.Ništa zato,jednostavno nastavimo raditi dalje,uporno i sa još većom željom i očekivanjima.Novi dan je i nova sreća !Želim vam puno sreće i uspjeha i novih nagrada već sledećeg jutra...!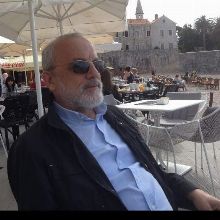 16x SUPPORT

Posts: 2,550 | Followers: 183 | Joined SFI: Jan 14, 2018