Payment & Commission Collection Options
Payment Options For SFI Products & Services
Your Commission Collection Options
SFI product & services payment options:
IMPORTANT! Not all payment options are available for all purchases. Auto-delivery can only be processed via an SFI Cash Card, credit card or debit payment options.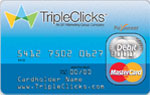 SFI Cash Card
Use your card to pay bills, to order SFI products at the SFI Affiliate Store, or anywhere else online or offline that accepts MasterCard debit cards! For complete details, click here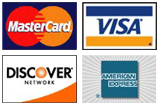 Credit Cards
SFI accepts all the major credit cards, including MasterCard, Visa, American Express, and Discover.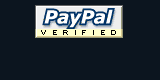 PayPal
PayPal, an eBay Company, enables any individual or business with an email address to securely, easily and quickly send payments online. For a list of eligible PayPal countries, click here.

Bitcoin
We proudly accept Bitcoin for online purchases. Simply choose this method of payment in the payment screen and follow the simple directions provided.

Visa Debit Card
Your ATM card with the Visa logo can also be used to make purchases online.
Ways to collect your SFI commissions: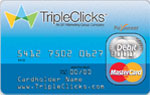 SFI Cash Card
No need to wait days or weeks for your commission checks to arrive by postal mail! Instead, get your SFI commissions pai directly to your card, then convert to cash instantly--in your country's currency--at almost any ATM machine worldwide! For more details, click HERE.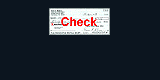 Check Mailed To You
If you choose this option, SFI will charge a $5 processing fee. A $15 minimum check amount is required ($50 minimum for Affiliates living outside the U.S.). Click HERE to edit your commission payment information.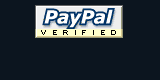 PayPal
PayPal, an eBay Company, enables you to easily and quickly collect payment from SFI. All you need is an e-mail address. ($2 processing fee. $20 minimum payment amount). Click HERE to edit your commission payment information.

ACH Direct Deposit
To obtain the proper form to set up ACH Direct Deposit, click HERE. Once the form has been received by SFI, your account will be updated to reflect ACH Direct Deposit status. (no processing fee. no minimum payment amount).